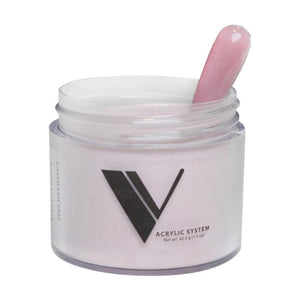 Valentino Beauty Pure Acrylic System - Heliotrope - 42.5g/ 1.5oz
Valentino Beauty Pure's Acrylic Systems is developed to self level and create a flawless finish. This product has superior adhesion and shows true color. Our perfectly fine powder has great work ability; which allows for a bubble free, even toned look.
Size: 1.5 Oz/ 42.5g
Note: Product image is a swatch. Product image may differ from the actual color due to the screen you are viewing our web site on. Dye lots may cause color variation.