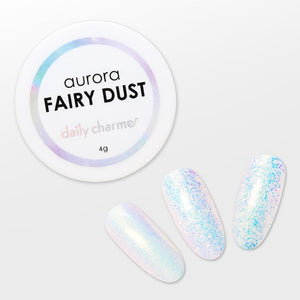 Daily Charme Aurora Fairy Dust - 0.004
Fairy Dust will add that dreamy rainbow effect to your nails. Use it over a white base for a rainbow AB effect or over black for a golden green chameleon look.
Instructions:
For gel application, apply over the tacky layer of cured gel polish, then seal with top coat. 
For nail polish, rub the glitters on with your finger while nail polish is still tacky, then seal with top coat.